About the STEM+ Program at Marlborough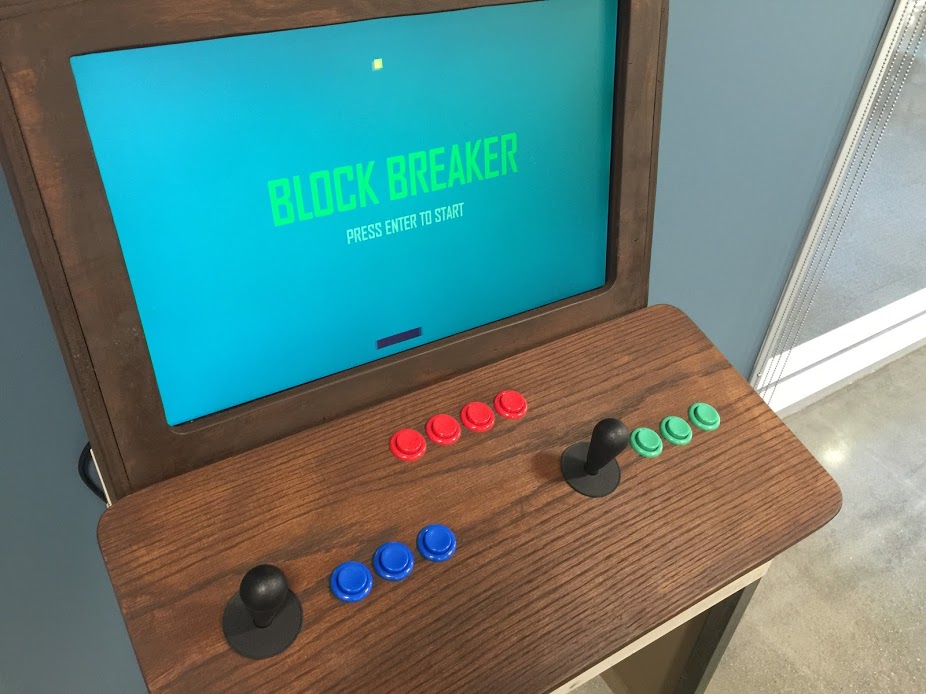 The STEM+ Program at Marlborough is an interdepartmental effort that seeks to increase student enthusiasm for activities related to science, technology, engineering, and mathematics (STEM) and to instill students with a love of creation and problem solving.
The program embraces connections between STEM activities and other areas, for example STEM + Arts. We reach students through a variety of STEM themed clubs and teams, as well as integration of content into classroom curricula.
Computer Science
Marlborough offers a robust, project-based Computer Science curriculum. 7th and 8th graders have the option to take Drawing and Animating with Code as an elective. Our Computer Programming elective (9-12) offers an introduction to text-based coding with computer graphics animations and video games, as well as a survey of web development and new technologies such as Arduino micro-controllers and Raspberry Pi mini-computers. In AP Computer Science A, students dive deeply into object-oriented programming with Java, learn industry-standard techniques for testing and debugging, and apply everything they learn to a year-long software project. Students interested in continuing their study of computer science can also enroll in Computer Science Projects, a year-long course where they work on software projects of their own choosing (computer graphics animations/video games, scientific data analysis, web development, mobile development, interactive/wearable art projects).
Robotics
Marlborough is home to an active and award-winning FIRST Technical Challenge (FTC) robotics program. Students from all grade levels participate in the construction and programming of robots designed to compete in an annual robot game. In addition to competing, students explore careers in the STEM fields by interacting with the local engineering community and seeing the real world applications of STEM skills. Yearly outreach events contribute to the program's mission of showing others, especially girls, the power of STEM education and robotics.
Entrepreneurship
Make no mistake, the future is uncertain. By teaching students crucial life skills – how to collaborate and work with a team, how to speak in public and prepare an effective presentation, how to collect and analyze data, how to use social media as a tool for advocacy and personal branding, and how to solve real, complex problems – Marlborough's Entrepreneurship Program not only prepares students for life after Marlborough, but also for jobs that haven't been invented yet. Learning is active and collaborative, and students develop their leadership skills by solving real problems that don't have answers found in a textbook. They understand the product development cycle, come up with their own unique business proposals, and deliver multiple pitch presentations, learning to be resilient, empathic, and inquisitive problem solvers ready to create their own futures and change the world.
Technology Fairs
Students have the opportunity to present their technology projects each semester. In the Fall, the STEM+Arts Gallery provides a place for artistically-minded and technology-minded students to come together, share ideas, and start collaborations. In the Spring, the SPARC Celebration of Innovation gives students the opportunity to showcase their innovative work to the larger Marlborough Community, including family and friends. This event includes presentations of scientific research projects, robots built by the robotics teams, computer animations and video games, wearable/interactive technology and art, entrepreneurship pitches, and more.
Technology Clubs
Marlborough girls have established several STEM-focused clubs, including the Robotics Team, Computer Science Club, RC Car Club, 3D Printing Club, Bridge-Building Club, and Rocketry Club. The clubs offer a forum for students to explore shared interests, welcome new members to learn about the subject, and provide opportunities for student leadership. We also have an active student STEM Committee that organizes school-wide events, including hands-on workshops, presentations from professional scientists and engineers, and field trips.
STEM+
One of the goals of the STEM+ Program is to break down barriers between the traditional academic fields, by focusing on projects that draw on skills from multiple areas: STEM + Arts, STEM + Humanities, etc. Marlborough teachers are encouraged to create engaging, multidisciplinary electives that emphasize the role that technology, computation, and design thinking play in areas such as the visual and performing arts, engineering, and academic research. For example, students in "Art and Technology: An Intersection" work on visual art projects that include a software and/or electronics hardware component. In addition to our regular curriculum and electives, many existing classes introduce technology and coding in the context of the course material. For example, Physics students use the Scratch visual coding language to create physical simulations, and several Math classes use the Python programming language to supplement lessons.

This website was built with the Jekyll static site generator, and is based on the Jekflix template.