Dr. Kessner
FTC Robotics Update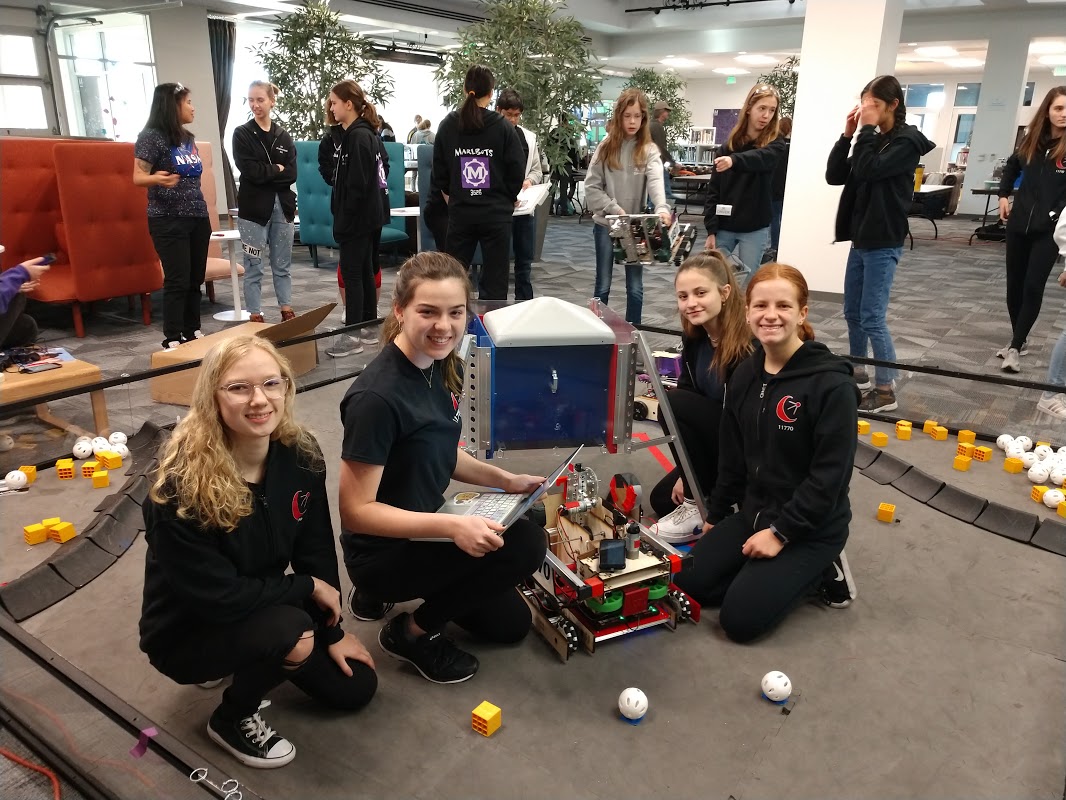 The Marlborough robotics teams (Marlbots, Curiosity, Cosmos, Asteria) have a lot to be proud of this season!
After two meets, ALL FOUR Marlborough teams are ranked in the top half of our League of 14.

All four teams have a chance of bringing 20 ranking points to the ILT. 20 is the maximum number of points you can take, because they drop your 5 lowest matches on the way to ILT. Just being in that position is a big accomplishment.

For the leagues reporting their data, the Marlbots, Cosmos, Curiosity, and Asteria are consecutively ranked 6th, 7th, and 8th, and 36th for "Offensive Power Ranking" in the state of California.

All four teams are visible in this Youtube video of inspirational ideas for Rover Ruckus. Check out 1:08, 1:20, and 2:47!
Congratulations to all of the robotics students, and thank you to our amazing coaches Mr. Andy Witman and Dr. Lee Hamill!
FIRST Tech Challenge Zone A1 League Meet 2
Saturday December 15, 7am-12pm
Marlborough School CEI (Center for Entrepreneuship and Innovation)